IPTV Quality Worldwide TV 4 All
What is IPTV?
It's a live TV streaming service that lets you watch over 10000 shows worldwide – live or +30000 video on demand – on just about any screen.
Why choose IPTV?
Only IPTV 4 ALL offers +10000 channels worldwide and +30000 video on demand – from only $25 per month with a 24/7 Top Quality Customer Service.
How do I watch IPTV?
Access IPTV 4 ALL on any TV. laptop or smartphone. Just download the TV app from the App Store, then log in using your IPTV 4 ALL credentials.
THE FUTURE OF LIVE TV
BEST IP SERVICE PROVIDER
Thousands of happy customers keep coming back due to the high quality of our IPTV Services.
Get it Now
+10000 Worldwide Live Channels, +30000 Video On Demand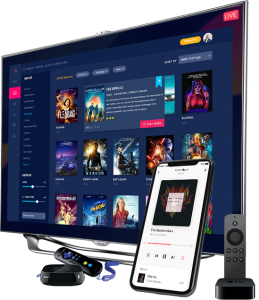 IPTV 4 ALL is a great service which allows you to watch more than 10000 IPTV channels and over 30,000 videos on demand.  We are very cheap service with very stable channels in Full HD quality.
No More Expensive Cable Bills.  Our IPTV Service is Always Up 99,99 % of the Time! Solid IPTV Service, Without Buffering or Freezing (Stable Internet Required).  You Get 100% Satisfaction Guarantee at the Better Price.
Get channels from all the countries